We Pioneered Mobile Engagement
We live it. To stay in the game, you need to live it too.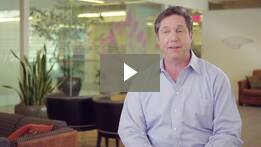 "Getting mobile right can be hard. You want to work with a brand that's been there and done it before."
Brett Caine
CEO, Urban Airship
Magical Moments
People reach for their smartphones over 200 times a day for entertainment, information and services. We help you delight your app users with compelling experiences that go beyond expectations.
Send a list of top restaurants close to a traveler's hotel an hour after they land at JFK
Survey on-site attendees just as your conference wraps up (let those who were happy spread the word, with one tap)
Execute a "Member's Only Sale" to customers who are using your digital wallet
Deliver a 20 percent off coupon to a customer who has been browsing raincoats
See Our Products
"With Urban Airship's entire range of mature solutions, we can drive relevant engagement with customers inside and outside of apps and digital wallets, while its expertise gives us much more than a set of capabilities."
Kevin Murphy
Head of eCommerce and Mobile Marketing — Forever 21
Give App Users Exactly What They Want
You need to have the right tools to deliver the right message at the right time. Our out-of-the-box and customized solutions quickly deliver campaigns. Get your app to market faster by using our complete set of services — from technical implementation to strategic consulting.
Learn About Our Services
Customer ROI from Using Urban Airship
Learn how our customers are realizing return on investment and increased revenue.
Download The Total Economic Impact™ of Urban Airship's mobile engagement platform — a September 2015 commissioned study conducted by Forrester Consulting on behalf of Urban Airship.
Download the Forrester Study »
878%
ROI
15% - 30%
increase in customer spend
2 month
payback period
Great Ideas, Even Better Execution
Because our customers want high-value relationships with their app users, they turn to us for our in-depth knowledge. Our breadth and depth of capabilities go far beyond others in this category.
Our Technology
"We rely on Urban Airship to help us get the right message to the right customers."
Rhys Jones
Head — Sky Go
Earn Your Place on Their Device
Whether you're a two-person startup and need some help getting your mobile strategy going or one of the biggest brands in the world, we're ready to help. Go forward into the mobile landscape with a partner who has been there many times before.