We're In It Together
We look at your business in the context of your industry and competition. When we unite this view with research and mobile engagement best practices, we're able to create a customized strategy for your brand. Your success is our focus, which is why we aim to serve you from the first moment of our partnership.
What Works, What Doesn't Work
You get the knowledge that comes from our work with the largest brands in the world. By now, we've seen it all, in every industry. Our seasoned account management team paints the big picture — down to the minutest details.
And that is really what brands need to succeed in this new era of mobile. We don't let you go it alone.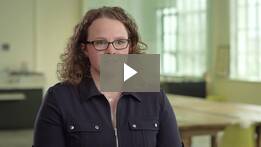 "Helping my customers win at mobile is helping them deliver that great experience, that magical moment."
Lindsay Melcher
Strategic Account Manager
Account Management: It's All About Teamwork
Let's work together on your business priorities, projects, KPIs and team objectives. We unite the right experts for your projects. You get what you need, when you need it, with our hands-on account management team.
Onboarding Services: Make a Great First Impression
Learn more about our mobile engagement platform's capabilities. Find out how to pair Urban Airship's services and platform with best practices. Get product capability training. Learn the importance of, and how to prioritize, messaging campaigns to drive app feature adoption.
Strategy Team: Rich Interactions Coming Right Up
Create mobile engagement ideas that win new users and create brand advocates. Build consensus and awareness around mobile strategies across your organization. Hit the ground running with a game plan consisting of market insights and extensive resources.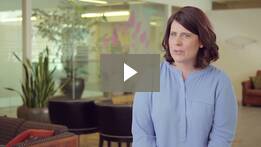 "The way that we help customers win is we help them think about the intersection between what the brand needs and the user needs. That's really the core of what good push, of good mobile messaging is."
Alyssa Meritt
Head, Strategic Services
Technical Services: Here To Help
Create a unique experience with design and custom web services. Accelerate and scale development while reducing costs. Receive technical direction that optimizes messaging programs.
Support Team: Industry Leading Support
Get timely resolution to technical issues. Take advantage of our self-service knowledge base and documentation. Gain an advocate for technical escalations.
Why Partner With Urban Airship?
Find out more about how we can serve you.