The Leading Mobile Engagement Platform
Urban Airship helps leading brands engage their mobile users and build high-value relationships from the moment customers download an app.
Thousands of companies and some of the most demanding brands in retail, media & entertainment, sports and travel & hospitality, trust Urban Airship to deliver the mobile moments that matter to their customers and to their business.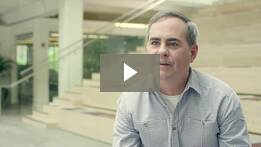 "For years, we've worked with the world's most innovative brands, helping them break new ground."
Brent Hieggelke
Chief Mobile Evangelist
Urban Airship is leading the movement of mobile innovators.
Mobile strategies must extend beyond app acquisition or risk leaving 70 percent of users behind within 30 days after the download. Urban Airship helps brands build high-value relationships from the moment of download, increasing engagement 4X and retention 2X to turn users into loyal brand advocates. The Urban Airship Mobile Engagement Platform helps brands build their businesses by serving their customers with the mobile moments that matter to them.
Only Urban Airship arms companies with the broadest set of possibilities for creating rich, interactive experiences that drive new levels of reach, relevance and immediacy with all mobile audiences. For example, ABC News lets users curate stories of interest for personalized newsfeeds; Starwood Hotels provides frictionless check-in; REI provides store-specific service messages and offers; Bankinter enables users to cancel stolen credit cards with a tap on a smartwatch; and Alaska Airlines delivers mobile boarding passes and real-time gate changes.
Innovate Faster
The world of mobile is moving at breakneck speed, which requires an innovation partner that is mobile-born and mobile-focused. Urban Airship is the first to operationalize advancements in mobile technology, keeping at the forefront of what is possible and extending those capabilities to customers with cutting-edge, out-of-the-box solutions. With Urban Airship, companies join a movement of mobile innovators.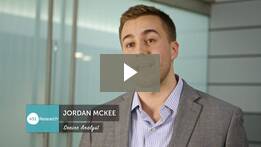 "How do brands take what they have today and put it into a mobile context? That's something that Urban Airship is doing in a very interesting way, with household names that we interact with every day."
Jordan McKee
Senior Analyst, 451 Research
Engage Beyond the App
For the first time, companies can expand their reach beyond push notifications to give customers a "wow" experience across the entire mobile surface area, inside and outside of the app, with Interactive Notifications, Message Centers, In-app Messaging, Location, Wallets and Watch. Coordination across all of these touch-points gives brands the flexibility to create a holistic and personalized customer experience, at every right moment.
Only Urban Airship offers unique, ready-to-use engagement Actions that makes sure every experience is relevant and useful. In addition, Urban Airship delivers new levels of customer immediacy with notifications on wearables that users can consume with a quick glance, respond to with a single tap, and trigger actions across the entire mobile surface area.
Tap the Mobile Event Stream
Companies choose Urban Airship to take advantage of one of their most valuable assets: user data from the mobile channel. Urban Airship allows customers to tap into the mobile event stream, adding this rich source of event data to existing customer information to feed strategies that transform the business. This ability to combine comprehensive mobile data along with data from business systems provides customer insights that power tailored experiences with new levels of precision, relevance and timing.
Deliver the Moments That Matter
Urban Airship gives companies the broadest range of capabilities to precisely engage the user in the moments that matter most. For the first time, companies can serve the customer at every relevant, appropriate moment across the expanded mobile surface area, using location, lifecycle state, customer attributes, and cross-channel data to power highly precise mobile experiences.
Ridiculously Great Customer Service
After working with the world's top mobile innovators over the past six years, Urban Airship understands that winning on mobile is an always-on, team sport. A team of dedicated account managers, technical wizards and business strategists work side-by-side with customers to guide and execute their mobile engagement roadmaps. Global implementation and support services are always available, 24x7x365. With Urban Airship, customers have access to a partner with the best practices and knowledge that turn mobile from a "check-box" to a transformative force that drives the business.